Thank You For Supporting "Cognitive Dissonance"
It's been a long 30 days, but we did it. Cognitive Dissonance is now in production with real drums, guitar, bass, and even a real piano this time. We're just shy of netting 200% of our original goal, but… we've still got room to grow.
It's Slacker-Backer Time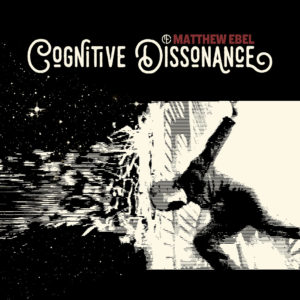 I've already heard from a few people who, despite the month-long campaign, missed out on their chance to support the album. It's okay, I procrastinate all the time too. One of these days that recycling bin will actually empty itself.
But for those of you who still want to get in on the exclusive goodies, there is hope! Head over to matthewebel.com/cogdis and you can grab one of the same packages I offered on Kickstarter. You'll be charged immediately, of course, but otherwise it's really no different from the original campaign.
What Now?
The mixing is mostly done already. Now the album must be mastered, a process whereby witch doctors and druids chant and sprinkle bizarre powders all over the album to make it better. No, seriously, it's pretty much audio voodoo… but it does actually make the album sound much better. This is also why we're still taking new funding from slacker-backers: I'd still like to send the album to Andrew Mendelson who did my last three albums. He's a Grammy-winner, he's damn good, and he's priced accordingly.
There's also a slim glimmer of hope that we'll still make it to vinyl. The album's the perfect length for a vinyl LP and I set the track order for a perfect Side A/Side B arrangement. But vinyl's expensive! It'd be great if we could make it happen, but that's entirely up to you.
No matter what, though, we've got a great-sounding album on our hands. You'll be getting updates about it as we get nearer to its official release in May, but for now… Thank you.
Help make my new album, "Cognitive Dissonance," even better. With your help, we may even make it to vinyl!